Thousands of Ohio's most vulnerable residents are trapped in a system that was created to protect them but instead allows unscrupulous guardians to rob them of their freedom, dignity and money. Even judges who oversee the system acknowledge that it is broken, that it has ripped apart families, rendered the mentally ill voiceless, and left some elderly Ohioans dying penniless in nursing homes, a yearlong Columbus Dispatch investigation found.
Children under guardianship are all but forgotten. Adults without an estate are virtually ignored. And those who aren't really mentally incompetent find it nearly impossible to end a guardianship. The 5-day series, which concludes May 22, has prompted criminal investigations by the Franklin County Prosecutor and Ohio Attorney General Mike DeWine.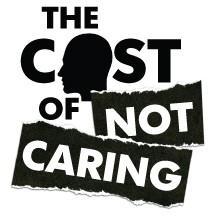 States have been reducing hospital beds for decades, because of insurance pressures as well as a desire to provide more care outside institutions, USA TODAY reports.
Tight budgets during the recession forced some of the most devastating cuts in recent memory, says Robert Glover, executive director of the National Association of State Mental Health Program Directors. States cut $5 billion in mental health services from 2009 to 2012. In the same period, the country eliminated at least 4,500 public psychiatric hospital beds — nearly 10% of the total supply, he says.
The result is that, all too often, people with mental illness get no care at all.
In a series of stories in the coming months, USA TODAY will explore the human and financial costs that the country pays for not caring more about the 10 million Americans with serious mental illness.
Read the full story here.
About 4,300 of Colorado's 16,800 foster children — more than a quarter — were prescribed psychotropics in 2012, according to a University of Colorado analysis released to The Denver Post under open-records laws. Among teens in foster care, 37 percent were prescribed psychotropic drugs.
Thousands of people went without food stamps in North Carolina last year after government computers across the state crashed, according to the Huffington Post.
According to the report:
"The food stamp delays can be traced to troubles with a computer system designed by Accenture, one of the world's largest consulting firms. The company is among a small group of politically connected technology contractors that receive government business across the country despite previous criticism of their work.

Accenture won the North Carolina contract after spending thousands of dollars on political contributions and lobbying in the state. North Carolina hired Accenture even though at least six other states -- Colorado, Florida, Wyoming, Kansas, Wisconsin and Texas -- have canceled contracts with the company in the past decade over problems with its computer systems."
City officials are moving more than 400 children and their families out of two city-owned shelters in the wake of a New York Times series about homeless children.
"For nearly three decades, thousands of children passed through Auburn and Catherine Street, living with cockroaches, spoiled food, violence and insufficient heat, even as inspectors warned that the shelters were unfit for children," the Times wrote today.
"State and city inspectors have cited Auburn for over 400 violations — many of them repeated — for a range of hazards, including vermin, mold, lead exposure, an inoperable fire safety system, insufficient child care and the presence of sexual predators, among them, a caseworker."
Read more here.
Florida's new unemployment benefits website, CONNECT, "launched so riddled with technical glitches that it has left thousands of unemployed Floridians without the money they need for food, rent and bills," according to the Tampa Bay Times.
"The problems are so bad that the (Department of Economic Opportunity) began fining the contractor $15,000 a day and federal officials intervened, convincing the state to pay the back claims so claimants could get their money. Two months after CONNECT's debut, so many claims remained unpaid that the DEO hired an extra 330 employees, at a cost of $165,000 a week."
Read the full story here.
Wis. freeing more sex offenders from mental lockup | WisconsinWatch.org
Wisconsin officials have nearly quadrupled the number of offenders released from state custody after they were committed as sexually violent persons. The risks to residents are reasonable, officials say, because the state's treatment programs are working and new data suggest these offenders are less likely to reoffend than previously thought.
The story is the first part of "Rethinking Sex Offenders," a three-day series by the Wisconsin Center for Investigative Journalism and Wisconsin Public Radio.
Mass. children under state protection die from abuse with alarming frequency | The New England Center for Investigative Reporting
Kadyn Hancock's aunt said she repeatedly tried to warn state officials that the 13-month-old's mother might hurt him. But no one heeded her pleas and Kadyn's mother killed her baby in 2010. Last summer, child advocates questioned why social workers didn't remove three-month-old Chase Gideika from his troubled home before he was brutally killed, allegedly by his mother's boyfriend.
W. Va. environmental officials never saw Freedom's pollution control plans | The Charleston (W.Va.) Gazette
West Virginia Department of Environmental Protection officials never reviewed two key pollution-prevention plans for the Freedom Industries tank farm before the Jan. 9 chemical leak that contaminated drinking water for 300,000 residents, according to interviews and documents obtained under the state's public-records law.
Law on police accountability in custody deaths goes unused | The Milwaukee Journal Sentinel
Of the 18 deaths in law enforcement custody from 2008 through 2012 in Milwaukee County, 12 were classified as suicide or natural. Officials at every level have used those rulings to absolve themselves of responsibility for prisoners' deaths, a Milwaukee Journal Sentinel investigation found. In many cases, officials did not evaluate all of the circumstances surrounding the fatalities.
Fla. teens in trouble have decision to make: agree to time in a juvenile facility or roll the dice as an adult | The Florida-Times Union
The 4th Judicial Circuit, which consists of Duval, Clay and Nassau counties, dramatically leads the state in the number of juveniles incarcerated through a method called direct commitment. That's usually a plea deal reached between a juvenile's lawyer and the prosecutor. When juveniles agree to plea deals, they are often incarcerated without the chance to hear the evidence against them, examine police work or interview witnesses.
Law Doesn't End Revolving Door on Capitol Hill | The New York Times
The experiences of the three Capitol Hill aides-turned-lobbyists — traced through interviews with political operatives and a review of public records — illustrate in new detail the gaping holes in rules governing Washington's revolving door.
Federal ethics rules are intended to limit lobbying by former senior officials within one year after they leave the government. Yet even after the ethics rules were revised in 2007 following a lobbying scandal, more than 1,650 congressional aides have registered to lobby within a year of leaving Capitol Hill, according to an analysis by The New York Times of data from LegiStorm, an online database that tracks congressional staff members and lobbying. At least half of those departing aides, the analysis shows, faced no restrictions at all.
Two Navy divers, out of reach | The Virginian-Pilot
A Navy jury last month found that a master diver failed to make sure proper safety procedures were followed during a training exercise that left two men dead. The Pilot pieced together an account of the dive using court testimony, documents obtained through the Freedom of Information Act and interviews with unit members, witnesses and lawyers.
Ryan Gabrielson of The Center for Investigative Reporting reports that "California regulators routinely have conducted cursory and indifferent investigations into suspected violence and misconduct committed by hundreds of nursing assistants and in-home health aides – putting the elderly, sick and disabled at risk over the past decade."
In two stories published yesterday, Gabrielson's examines how and why these cases are dismissed and details the case of an edlerly woman whose suspicious death was largely ignored by state regulators.
The Star Tribune reports that one boy's struggle with "Mr. Angry" highlights a growing dilemma: Thousands of kids with mental problems rely on schools for care. Gianni is one of thousands of students afflicted with serious mental health problems who are flooding into Minnesota schools because they have nowhere else to go. Their complex needs are bringing huge and at times dangerous challenges to special education classrooms that are already struggling to handle increasing numbers of students with other handicaps, including multiple disabilities.
"A (Milwaukee) Journal Sentinel investigation found property owners with major sources of rental income who did not reveal it in applications for public assistance. The cases reveal a gap in regulation that affects every public assistance program in the state. Local and state regulators fail to verify actual income when applicants report that they make no money or are self-employed. 'Basically we're supposed to accept what they tell us,' said one public assistance fraud investigator in southeastern Wisconsin. The government considers much of the information about recipients of public assistance to be confidential, making it impossible for the public to hold regulators accountable for oversight of the dozen or so taxpayer-funded programs."