Give to IRE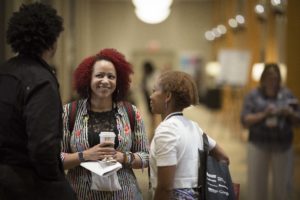 At Investigative Reporters & Editors, we believe every journalist can be an investigative journalist.
Your tax-deductible donation supports IRE's mission of fostering excellence in investigative journalism through training and collaboration.
Donations in memory, in tribute or in honor of someone are encouraged. You can provide details in the online form or by contacting Chris Vachon, IRE's director of partnerships, at chris@ire.org or 317-371-6780.
Ways to Donate
Online: Click here for IRE's secure online donation form.
Text: Text "4IRE" to 41444
PayPal: IRE is registered with PayPal's Giving Fund. As a result, PayPal covers all transaction costs for donations made on this site, ensuring that 100% of each gift goes to the charity.
Checks: Mail your donation to: Investigative Reporters & Editors, Attn: Heather Feldmann Henry, 141 Neff Annex, UMC, Columbia, MO 65211
AmazonSmile: AmazonSmile is a simple and automatic way for you to support IRE every time you shop, at no cost to you. Select Investigative Reporters & Editors as your charity of choice, and whenever you shop at smile.amazon.com, Amazon will donate a portion of the purchase price to our organization. Learn more.
Matching gifts: Find out if you can double the impact of your donation. Many organizations will match employees' contributions. Ask your employer about matching gifts.
Questions: Contact Chris Vachon, IRE's director of partnerships, at chris@ire.org or 317-371-6780.
---
Donor Spotlight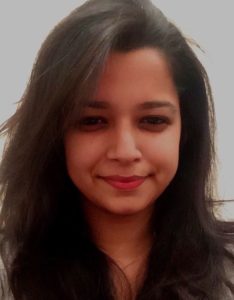 You have done so much to help me with my career — asking me to teach at IRE and NICAR, helping me to get to them, providing resources and — so please consider this my way of saying thank you.
– Disha Raychaudhuri, NJ Advance Media and an IRE member since 2017
---
Why support IRE?
IRE is considered a leader in hands-on data journalism training.

Four decades of experience have positioned IRE as the essential organization dedicated to nurturing and improving watchdog journalism. 

With growing concerns about government accountability, IRE training and resources are critical to the journalism community and the public at large. 
At the core of IRE's mission is a laser focus on accuracy, verification, documents and data. We teach these skills as essential components of watchdog stories for every media type.
IRE trains and supports journalists in the pursuit of facts and data — the best antidote to concerns or criticisms about accuracy and fairness. 
The work of investigative journalists informs the public on critical issues in local communities, across their state and around the world.
Journalists routinely point to IRE training, resources and services as pivotal to enabling them to produce stories with impact. Reporting by our members has made a difference in communities large and small.