Empower the press.
Live in the kind of world only journalism can provide.
With more than 6,000 members around the world, we help fuel local, national and international newsrooms to do reporting that holds the powerful accountable and gives a voice to the voiceless. Your donations support the training of investigative journalists in your community and around the world.
Help us reach our 2019 goal! 
Jump to a section
How to donate • Learn about our work • Start a Facebook fundraiser • Download our media kit
---
How to Donate
Online: Click here for IRE's secure online donation form.
Text: Text "4IRE" to 41444
IRE's Facebook Fundraiser: Visit IRE's Facebook page and make your contribution through a Facebook fundraiser.
PayPal: IRE is registered with PayPal's Giving Fund. As a result, PayPal covers all transaction costs for donations made on this site, ensuring that 100% of each gift goes to the charity.
Checks: Mail your donation to: Investigative Reporters & Editors, Attn: Heather Feldmann Henry, 141 Neff Annex, UMC, Columbia, MO 65211
AmazonSmile: AmazonSmile is a simple and automatic way for you to support IRE every time you shop, at no cost to you. Select Investigative Reporters & Editors as your charity of choice, and whenever you shop at smile.amazon.com, Amazon will donate a portion of the purchase price to our organization. Learn more.
Matching gifts: Find out if you can double the impact of your donation. Many organizations will match employees' contributions. Ask your employer about matching gifts.
Questions: Contact Chris Vachon, IRE's director of partnerships, at chris@ire.org or 317-371-6780.
---
Member Spotlight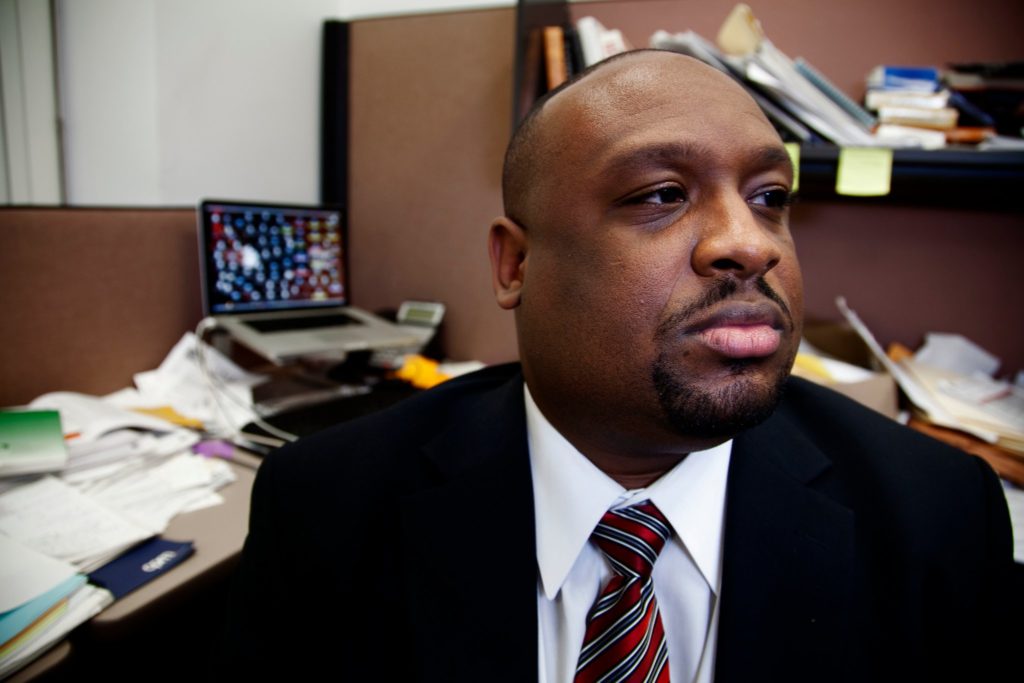 IRE empowers me by providing the most invaluable investigative training and mentorship in the world. Journalists who dream of big ambitious public service turn to IRE, and the organization repays that trust year after year without fail. How do I know? Because I'm in that number. And so are many of my friends.
– Corey Johnson, Tampa Bay Times
---
Donating to IRE: An investment with impact
An investment in IRE provides essential training and support to thousands of journalists in newsrooms large and small. Your donation is tax deductible; IRE is a 501(c)(3) nonprofit.
Your investment…
Provides training to 5,500+ journalists around the world every year. IRE's experienced trainers travel to small towns and major cities to reach communities in need.
Creates a vibrant community for IRE's more than 6,000 members.
Supports IRE's efforts to be intentional with its diversity initiatives.
Awards fellowships and scholarships to journalists of color and other underrepresented groups to attend investigative and data training events.
Assembles the world's best investigative and data journalists as speakers for conferences and workshops that offer hands-on learning and practical skills.
Offers free or low-cost research and data services to newsrooms and freelance journalists.
Compiles thousands of investigative stories, resources and other training materials created by journalists, for journalists — all free to members.
Coordinates mentorship for hundreds of journalists of all skills levels, breaking down competitive barriers and fostering collaboration.
Curates the best of old-school and new-school reporting techniques to help our members hold the powerful accountable.
---
Donor Spotlight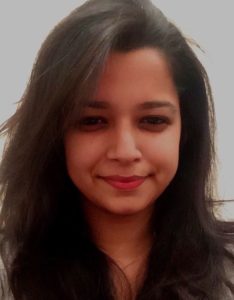 You have done so much to help me with my career — asking me to teach at IRE and NICAR, helping me to get to them, providing resources — so please consider this my way of saying thank you.
– Disha Raychaudhuri, NJ Advance Media
---
Download our media kit
Download our media kit, to help promote IRE's Year End Giving Campaign, for read-to-use social media posts, infographics and more. 
The kit includes:
Social media graphics sized for Facebook, Twitter and Instagram
Suggested social media posts, hashtags and links
A shareable infographic illustrating why you should donate to IRE
The State of IRE 2019 – Our annual report to the membership
---
Host a Facebook Fundraiser
Encourage your friends, family and colleagues to support IRE with a Facebook fundraiser.
Follow these easy step-by-step instructions:
Log in to your Facebook account and

visit IRE's fundraising page

.

"How much money do you want to raise?" This is a personal question; it's up to you. We suggest anything from $50 to $1,000 (or more). You know your audience better than we do.

"When should the fundraiser end?" We recommend ending on Jan 6.

Click "Next."

IRE's mission will automatically populate in the field, "Why are you raising money?" Feel free to change this to your personal message.

Click "Next."

You will have the option to post a photo; the IRE Facebook profile image will automatically populate.

We've made a special annual giving image you can use

, if you want to swap it out.

When you click "Create," your fundraiser is LIVE!

Spread the word! Invite friends, family and colleagues to donate to your campaign.
Feel free to offer a matching gift on your Facebook fundraiser. For example, if you plan to donate $100, state that you will match the first $100 donated to your Facebook fundraiser. It will get people even more motivated to give. Don't forget to add your donation to your fundraiser once it reaches that milestone!
Facebook Fundraiser FAQ
Why are we asking members to set up a Facebook fundraiser for IRE's Year End Giving Campaign?
It's a fun way to raise money and spark friendly competition among members.

It's a way to reach people who are not IRE members. 

IRE will have a Facebook page highlighting all the IRE Facebook fundraisers taking place from Giving Tuesday through Jan 6.
When should I set up my Facebook fundraiser?
Ideally, you would set it up before you go to bed on Monday, Dec. 2, or first thing in the morning on Tuesday, Dec. 3 (Giving Tuesday).
Once you go through the steps and click the last button, your fundraiser goes live. Your fundraiser can't be set up ahead of time and scheduled. If you need to set it up earlier than Dec. 3, that's totally fine, we understand.
Does Facebook keep any of the money donated?
No, Facebook charges no fees for contributions made to nonprofits.
Can people donate privately?
Yes. To donate privately, the person should select "Only me" from the privacy menu in the donation form. Fundraiser creators can see all donations, and only they can see donation amounts.
How does IRE receive the money from a Facebook fundraiser?
Facebook sends the money directly to IRE every two weeks.
How do donors get a receipt for their contribution?
After making a donation, an email confirmation will be sent to the donor's primary email listed on his/her Facebook account.
The email receipt shows a donation was made to a charitable organization and that no goods or services were received in return.