The National Association of Hispanic Journalists inducted IRE Executive Director Diana Fuentes and three other journalists into the NAHJ Hall of Fame in a ceremony on Aug. 5, 2022, in Las Vegas.
The NAHJ Hall of Fame honors journalists who have served as pioneers and leaders in the journalism industry, mentored future generations of Latinx journalists and journalists of color in newsrooms nationwide, and changed how communities are represented in the mainstream media.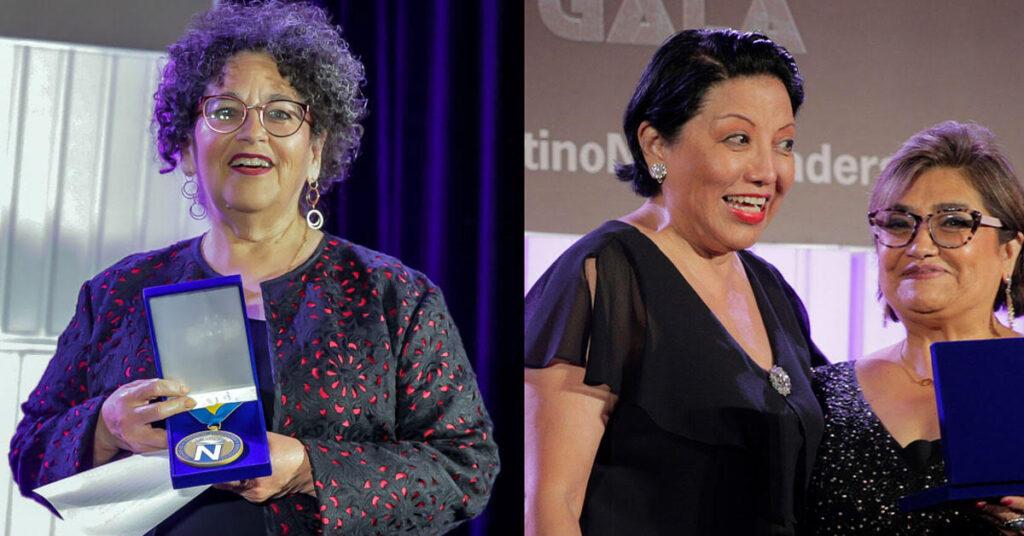 With more than 35 years of experience in journalism, Fuentes said she's very fulfilled by her career, having covered major issues in the United States and Mexico, including illegal adoption rings on the border and undocumented migrants dealing with property sale scams.
"If people are suffering, you can report on the suffering and figure out why it's happening," she said, explaining the importance of the journalist in society. "We are reporting on the truth."
Francisco Vara-Orta, a longtime mentee of Fuentes who currently serves as IRE Director of Diversity & Inclusion, said that her support was pivotal to him as a young Latinx, proudly Tejano journalist working at the Laredo Morning Times.
"She told me, 'Francisco you have what it takes to go national someday,'" he said. "She was the first person in my life to say you have what it takes and you have something special."
Since April 2021, Fuentes has served as the IRE's executive director and is the first person of color and first woman to permanently hold this position. In this role, Fuentes oversees training in investigative and data analysis techniques and the development of conferences and programs like NICAR. She is also involved in efforts to improve the diversity of the organization and its leadership.
IRE member Rebecca Aguilar was also inducted into the NAHJ Hall of Fame this year. She is president of the Society of Professional Journalists, the first woman of color to hold that position since the organization's founding in 1909.
Other 2022 inductees included Robert Hernandez, who teaches the practice of digital journalism through emerging technologies at USC Annenberg, and Steve Gonzales, a photojournalist for the Houston Chronicle who died in June 2022 and was honored posthumously.
This story was modified from one written by Anna Guaracao for Latino Reporter. For more details on each honoree, check out the original article: Meet the new NAHJ Hall of Fame inductees