September 13, 2020
An endowed gift to IRE from television journalist Rick Gevers and his wife, Karen Burns, will fund investigative journalism training for college students of color.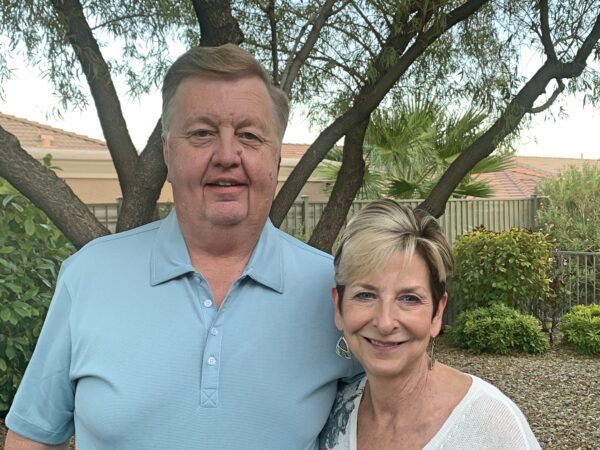 With the gift, IRE has established the Rick Gevers-Karen Burns Diversity Fund for College Journalists. Income from the fund will provide IRE training, resources and support annually at Historically Black Colleges and Universities, Hispanic Serving Institutions and on other campuses for the benefit of student journalists of color.
"We originally had this idea when we updated our wills four years ago," Gevers said. "But the events of the last few months convinced Karen and me we need more journalists of color investigating and reporting now. We hope this will have a positive impact for generations."
Other individuals and companies are invited to contribute to this new IRE diversity fund, which will support training beginning in the 2021-22 academic year through the IRE on Campus program. Other funders of IRE on Campus include Lumina Foundation and the Newhouse School of Public Communications at Syracuse University.
"This gift is beyond generous and will allow IRE to offer training in investigative and data reporting to more students of color," IRE Board President Cheryl W. Thompson said. "We are so grateful."
Since 1995, Gevers has been president of Rick Gevers & Associates in Indianapolis, a representation agency for broadcast journalists across the country. He has worked more than 40 years in TV news, including more than 11 years as an award-winning news director. Gevers also produces a free weekly newsletter that tracks management changes in the broadcast industry and spotlights TV news management job openings.
Burns has worked for more than 21 years at the Indianapolis Zoo, where she serves as executive vice president. She also serves as executive director of the Indianapolis Prize, the world's leading award for animal conservation. In addition, she is active in the Indianapolis community, holding leadership positions with several organizations.
"I'm humbled and awed by the generosity of this gift," IRE Executive Director Doug Haddix said. "Rick and Karen are leaders in their fields, and they're paying it forward so that young journalists of color can receive training to make a difference in their communities as well as their careers."
If you're interested in making a donation to the Rick Gevers-Karen Burns Diversity Fund for College Journalists, please contact IRE Director of Partnerships Chris Vachon: chris@ire.org or 317-371-6780. Or, you may contribute through IRE's secure online donation page and designate your gift for this particular fund.