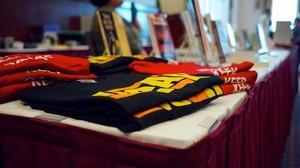 NICAR received some great designs for its annual T-shirt contest, and voting is now open!
Voting will stay open for about one week, ending Sunday, Feb. 5 at midnight. The proposal with the most votes will be sold as a T-shirt at the upcoming CAR Conference, March 2-5 in Jacksonville. Runners-up will be sold as laptop stickers. Votes will be tallied shortly after voting closes.
The designer of the winning T-shirt gets a free shirt and $50 in the IRE Store.