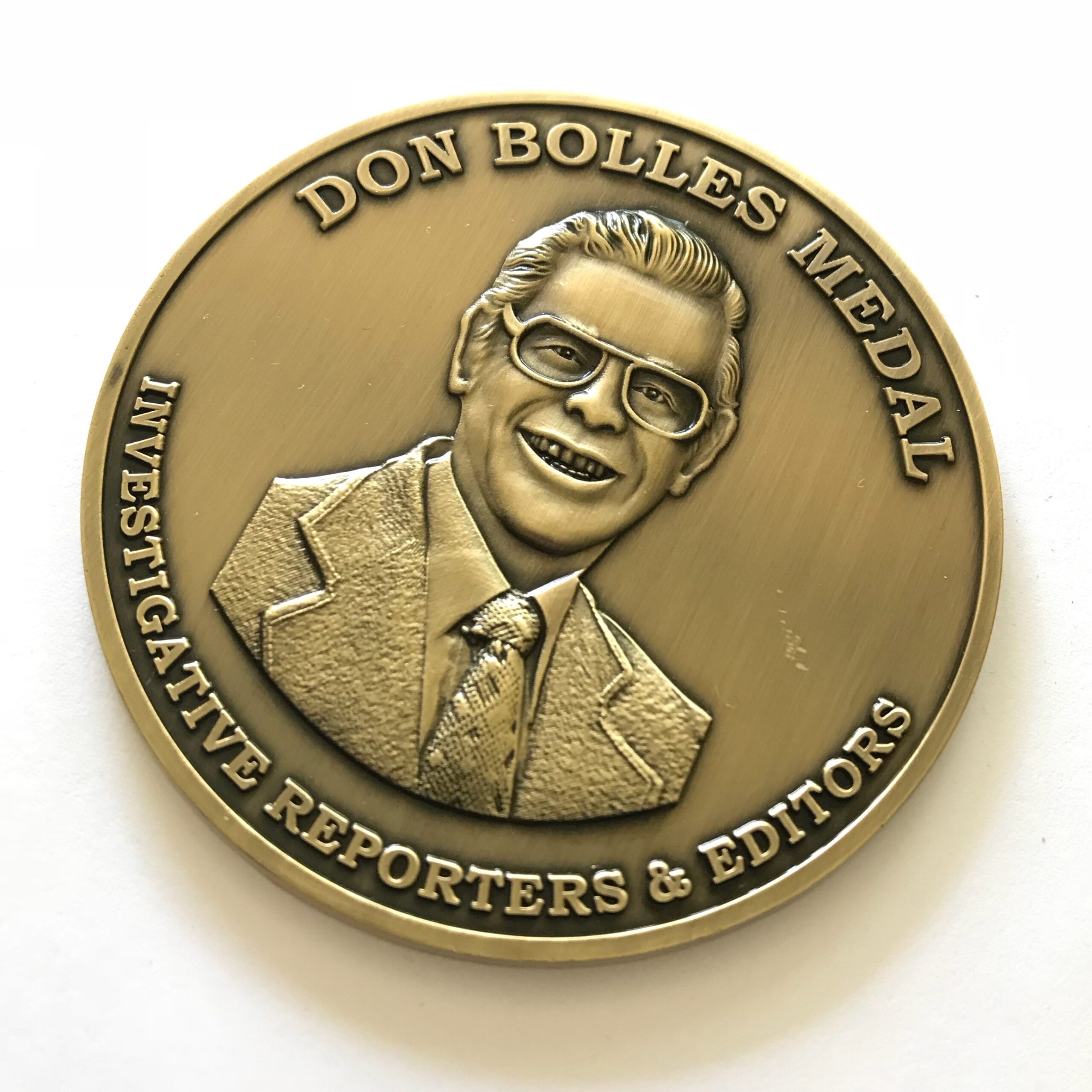 Do you know an investigative journalist who has exhibited extraordinary courage in standing up against intimidation or efforts to suppress the truth about matters of public importance?
Perhaps someone who has faced extreme threats for his/her investigative reporting? Someone who has been targeted by authorities for harassment for doing his/her job? Someone who has faced other kinds of intimidation?
Please take a moment right now to nominate that person for this year's Don Bolles Medal. The nomination form can be found on our website.
The IRE Board created the honor in 2017 as a way to draw public attention to the difficult circumstances under which some of our colleagues are forced to operate.
In 2017, the first Don Bolles Medal was bestowed posthumously to Mexican journalist Miroslava Breach Velducea, who was assassinated in retaliation for her efforts to expose organized crime and corruption.
Last year, it was awarded to Reuters journalists Wa Lone and Kyaw Soe Oo, who were imprisoned while reporting on human rights abuses in Myanmar.
The medal was created in conjunction with the 40th anniversary of the Arizona Project, an effort led by IRE to finish the work of Don Bolles, an Arizona Republic investigative reporter who was killed in 1976 by a car bomb.
Bolles' death came a few days before the first national IRE conference in Indianapolis, where the veteran reporter had been scheduled to speak on a panel. At the time, Bolles had been investigating allegations of land fraud involving prominent politicians and individuals with ties to organized crime.
After his murder, nearly 40 journalists from across the country descended on Arizona to complete his investigation. News organizations across the country published their findings. Their message: Even if you kill a reporter, you can't kill the story.
Please help us to pick the next recipient of the Don Bolles Medal.